Are crooked, gapped, or crowded teeth making you lose confidence in your smile?
Our dentists can straighten your smile and boost your self-esteem with orthodontic care.
Drs. Michael Sharp, Aoua Coulibaly serving Portage, MI, can use clear aligners to create a beautifully straight smile.
Ready To Have a Confident Smile?
Contact Our Kalamazoo, MI, Practice
Misaligned teeth can make patients feel embarrassed and cause them to hide their smiles from the world. Our experienced dentists provide an orthodontic option to help patients gently move their teeth into alignment, creating healthy, beautiful smiles. Contact our Portage-area dental practice today to request your orthodontic consultation.
How Can Orthodontics Benefit Me?
Enhance Your Appearance
Crooked, gapped, and misaligned teeth cause patients to be self-conscious of their smiles. Orthodontic treatments like braces or clear aligners can fix these aesthetic flaws giving you a dazzling, confident smile.
Improve Oral Health
A crooked and overcrowded smile can make it difficult to effectively clean your teeth and gums. By shifting your teeth into proper alignment, you can prevent bacteria from building up and creating severe oral health issues.
Maintain Bite Function
A misaligned bite can have major repercussions on your overall oral health. An unevenly distributed bite force puts added stress on your temporomandibular joint, which can lead to TMJ disorders. Orthodontics can reposition your bite to prevent TMD.
Straighten Your Teeth With Orthodontics
See the Difference
Orthodontics Can Make
Clear aligners like SureSmile® and Invisalign® can correct mild-to-moderate misalignment. Our dentists can create a customized orthodontic treatment plan that will restore your oral health and enhance your smile. Our dentists have undergone special training and can provide you with SureSmile aligners in our Portage-area office without the need for an orthodontist.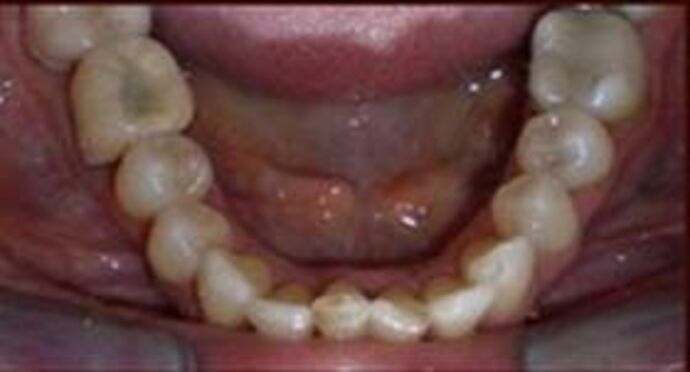 Before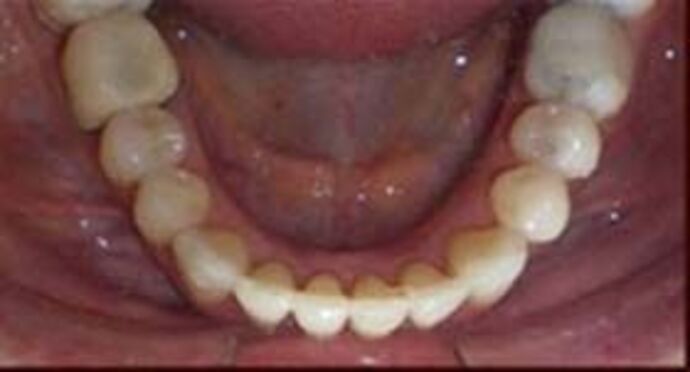 After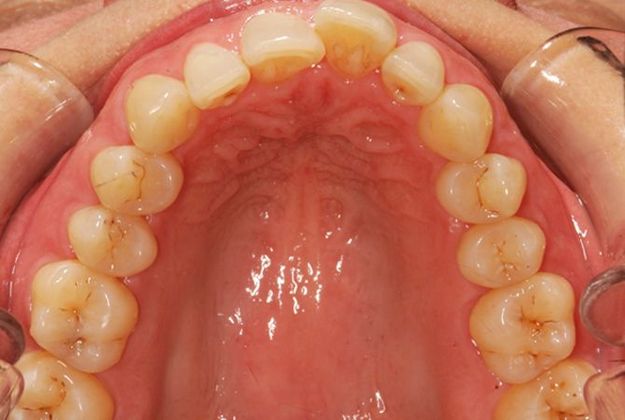 Before Upper Arch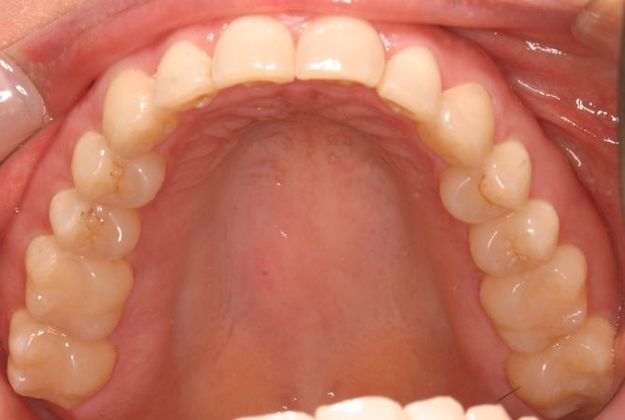 After Upper Arch
Before
After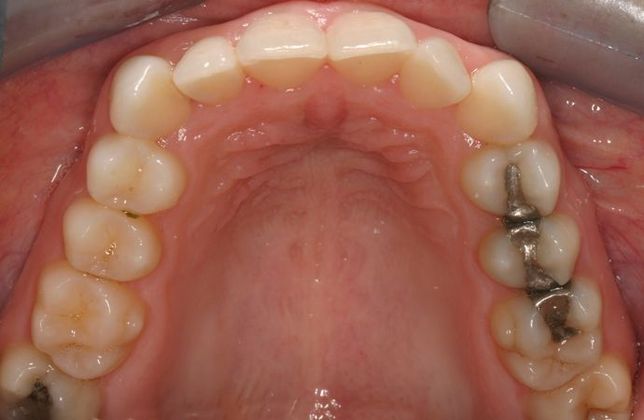 Before Upper Arch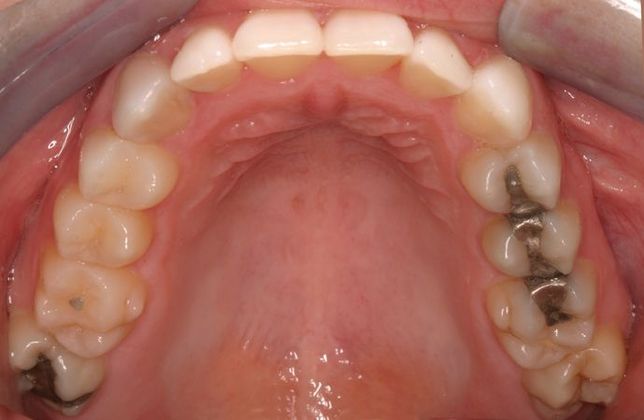 After Upper Arch
Which is better SureSmile vs Invisalign?
SureSmile is effective at treating complex and simple challenges. It's better than Invisalign for difficult cases, like big tooth gaps, severe overbite, and more. SureSmile uses patented software and digital photos of your teeth to make your custom plan, which will move your teeth quickly.
Want a Straighter Smile?
Contact Our Portage-Area Dental Practice
Sharp Smile Center offers world-class dentistry to the residents of Portage and beyond. Our practice uses the latest dental technology, so treatment is comfortable, precise, and effective. Our dentists are passionate about restoring and maintaining the health and beauty of every patient's smile.
If crooked teeth are affecting your confidence, don't wait to call our Kalamazoo, MI, dental office. Our skilled dentists can create a customized treatment plan so you can skip the orthodontist.
Contact us today if you are ready to align your smile.
What Our Patients Are Saying
"I have never been happier with a dental office."
Love this office! From the check in/out process to the amazing hygienist (Nicole) and last but not least Dr.C. Every aspect of my dental care is out in my hands and everyone is understanding and non judgemental about when and what can be done. I have never been happier with a dental office.
View On Google
Dr. Sharp's staff worked with me to get me in during the holiday season to get 4 veneers done. Dental work is never pleasant but the Sharp group made me as comfortable as possible, were very accommodating and I was very pleased with the results! I wish I could add a picture as this is an old photo. I highly recommend this group!
View On Google
SureSmile is an effective, customizable treatment for orthodontic issues. Our dentists will get to know your aesthetic goals and oral health needs to formulate a treatment plan that creates the best results. We work directly with the SureSmile Digital Lab specialists to ensure the fabrication of your trays are accurate and precise. The effects of SureSmile are permanent with the proper aftercare and will give you the straight smile you've always wanted.
How Does SureSmile Work?
What To Expect Throughout Your Orthodontic Treatment
Like an orthodontist, our dentists in Kalamazoo, MI, can customize your treatment. Once your aesthetic goals have been determined, your customized SureSmile trays will be fabricated in a way that will gradually move your teeth into alignment and create a stunning smile. You can expect several steps:
With proper oral care and a retainer, your straight smile can be permanent.
All patients are provided a free teeth whitening treatment upon completion to enhance their beautiful new smiles!
Sharp Smile Center uses SureSmile® clear aligners to safely and precisely move your teeth. Each plan and set of aligners is customized to the patient's needs. Dr. Coulibaly has received advanced orthodontic training to provide exceptional results.
SureSmile VPro™
Are you ready for a better clear aligner experience?
VPro™ is an at-home device used only 5 minutes a day with your aligners. It delivers gentle vibrations that help reduce treatment time by up to 50% and may reduce discomfort. Achieve your best smile with the SureSmile® Aligner system, now including SureSmile® VPro™.
VPro™ uses a trusted technology called high-frequency
vibration (HFV) that stimulates orthodontic tooth movement on a
cellular level.
* When used with your aligners for 5 minutes a day your VPro™ Device:
May speed up treatment time by up to 50%
Accelerates tooth movement
May reduce discomfort
Reduces office visits
May improve aligner seating
How to Start!
SureSmile® VPro™ Quick Start Guide
Rinse the mouthpiece under water prior to first use
Charge your device fully before your first session
Begin 5-minute session and wear orthodontics during use
How Does It Work?
Consult with your doctor and begin a SureSmile® Clear Aligners program
Use your SureSmile® VPro™ device for 5 minutes per day
Smile Big and Smile Often!
SureSmile® Aligners are an aesthetically pleasing alternative to braces, especially for minor tooth movements that improve your smile
"All around an amazing place to go!"
All around an amazing place to go! The staff is incredibly nice and helpful. They are so welcoming that I'm no longer scared to go to the dentist! Will always recommend this dentist.
View On Google
I had a great experience at Sharp Smile Center. The treatment was fast and painless, the communication was prompt and courteous. I am very happy with the results. I highly recommend the center for any cosmetic dentistry needs.
View On Google